I recently finished playing for the Duke University women's soccer team and graduated in May with a Masters degree. Around the time of graduation, I was given a chance to play soccer abroad in Dublin, Ireland. This would give me the chance of a lifetime - to live abroad, play soccer and work abroad. I couldn't believe the opportunity God had given me.
I hopped on the plane leaving my family and friends thousands of miles away. I landed in Ireland on July 3rd and so far it has been an extremely rewarding experience - I have met amazing people and learned things about myself and God that I don't think I would have learned if I would have stayed in the United States.
But, In the midst of all of the good things I was learning and experiencing, I have also been faced with unthinkable discomforts. Since being in Dublin, I have realized that I often worship and desire the gifts that God gives me instead of actually worshiping the Giver himself. I think a roof over my head, a higher paying job, best friends who live a room away, or food on the table will bring comfort. While these are all obviously good things, they fail to meet my deepest human desires. Even while I've had those things, something is missing.
Learning that I desired God's gifts over God himself was revealed to me through the visa process that I went through. In short, there were pieces of conflicting information coming from the immigration office and embassy because of a recent change in legislation. I needed my visa in order to stay, play, and work, and yet it wasn't coming through. In this time of waiting and worrying, my email became my "savior". I believed my email would change the outcome because I didn't see God working. While tirelessly opening up my email and loading the messages, I would subconsciously think, "please save me". Over time, I began to realize that nothing could bring me the true peace I was searching for. On top of this, the fact that I was so far from my friends and family in this time made me feel stressed, fearful, and so alone. Whether everything fell into place or not, this season of isolation and anxiety revealed that I was ultimately relying on the wrong things to make me feel secure and fulfilled.
Psalm 31:2 - "Incline your ear to me; rescue me speedily! Be a rock of refuge for me, a strong fortress to save me!"
In this Psalm, it strikes me how David is so authentic with God. David shares his emotion, rather than keeping it in and dealing with it himself. This reminds me that God wants us to be honest with Him through everything TOO - with our joy, fear, excitement, uncomfortableness, etc. He wants it all. He is our refuge and fortress. Giving everything to him is difficult but it brings fulfillment and peace that only the presence of God can give us!
I finally realized that I needed to dedicate some of my time to spending it with the Lord. I spent hours – just me and God – learning that I can be completely dependent on Him. Through time spent with God, I have learned that I can lean into Him as my Father. I have learned that He wants me to adore Him more than any gift that He gives. Not only this, but I have begun to yearn for Him more than His gifts. I wish this was the posture that consistently ruled my life. The fact that I still struggle with this sometimes reminds me that God is perfect and I am not – I need to Him to help me remember the true things that I have learned in this season. I desire to trust God in the day-to-day – He is my strong fortress and the one who has saved me. Loving Him is more important than any situation.
I challenge you – like I have challenged myself – to ask God to help you adore Him more before you ask him for something else. It is difficult, but I know that it is creating a greater posture of gratitude towards God in my heart.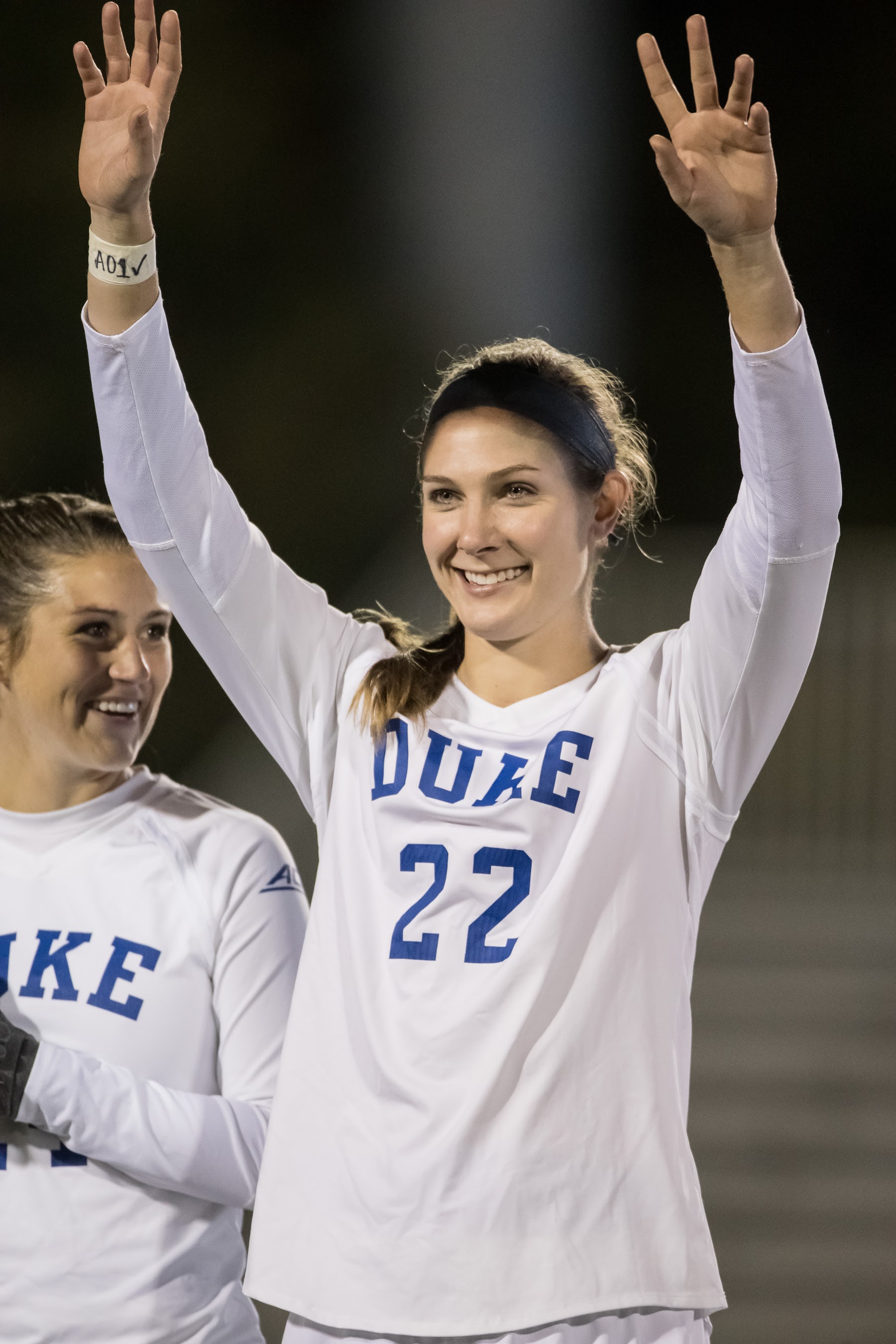 I grew up in Memphis, TN. I went to Duke University and played on the women's soccer team for 5 years. I graduated from undergrad in May 2017. Because of redshirting my sophomore year, I had an extra year of eligibility which I used to complete a Master of Management at Duke's Fuqua School of Business and graduated in May. I am currently living in Dublin, Ireland playing for Shelbourne Ladies FC. Besides soccer I am an entrepreneur, I love to cook and look for new recipes. I like a good book and spending time with friends outdoors.